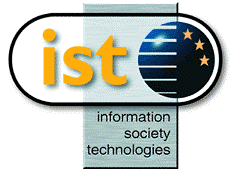 Customer Care and Relationship Support Office
---
Customer Relationship Management (CRM) is an inherent business strategy for companies big and small. The industry has reached a point where technology is truly enabling the way enterprises manage their customer relationships.
CARUSO (Customer CAre and Relationship Support Office) is a project funded by the EU within the Fifth Framework Program. The project started January 1, 2000 and lasts until March 31, 2002. The goal of the CARUSO project is to generate a software tool kit that facilitates the building of CRM applications. European SMEs shall be enabled by a most advanced and highly integrated tool package to optimize their business operations to the mutual benefit of both supplier and consumer. CARUSO is designed as a multi-dimensional way of looking at markets, customers, suppliers, products, personnel, internal and external information, communication and action flow. This is accomplished by the following core features:
A customizable user interface
front-office application builder with customer care and marketing desk
basic technologies comprising a general communication server
unified messaging
intelligent information, document, and contact access
The tool design is focused on user-friendly and easy-to-operate platform. Emphasis is put on exploiting and optimizing existing tool packages as much as possible with regard to developing perfectly tailored solutions that meet the specific needs of different target groups in both arenas, business-to-business and business-to-consumer.

CARUSO partners description:
PST is a chair at the Institut für Informatik Ludwig-Maximilians-University in Munich, Germany. The primary competence of the PST chair is the development of methods to improve software quality and to provide a basis for mathematical analysis, validation, maintenance and verification of requirements, design specifications and software systems. In CARUSO project PST acts as the technical and research facility which controls the technical design and develops the overall CARUSO architecture.
REMU is one of the major energy providers in Netherlands. The role of REMU in this project is to provide requirement specification, as well as to test, evaluate, and apply the CARUSO tool for their customer relationship management.
DataCall is a software house in Germany. DataCall's key competence is the integration of communication media into information systems in order to facilitate work processes at multi media workstations. DataCall develops new multi media and unified messaging technologies for enhanced and cost-effective customer care and relationship management.
SFI is a software house in Portugal which participated in the earlier phase of the project. SFI is specialized in high-performance application development and creation of tailor-made software solutions.

This project is performed in cooperation with Cluster for Electronic COMmerce (C-ECOM), a EU founded project devoted to facilitate project cooperation. The C-ECOM project aims also at implementing an efficient process towards standardization. It sets up an open platform for the IST-Key Action II projects. CARUSO contributes to the C-ECOM platform in terms of standard-related deliverables by providing guidelines, best practices, technical specifications as well as XML-DTD's for CRM systems.

Avaliable resources: We have made several documents avaliable in order to promote the dissemination and understanding of CARUSO.
---
For further information please send e-mail to caruso@remu.nl.
For problems or questions regarding this web contact [CARUSO Email].
Copyright CARUSO 2001
Last updated: September 19, 2001